Last Updated on September 28, 2022 by Admin
As a per diem nurse, It can be hard to decide which area is best when you think about picking up extra shifts, or a new nursing job. Per diem RNs have so many flexible options that you might not want to choose the first place. It's essential to do some research into what each area, including Illinois, has to offer and decide for yourself which location will be the best fit.
Here are some of the top places in Illinois that are perfect for per diem nurse jobs. There are many benefits to being a per diem nurse. You'll have the opportunity to expand your nursing skills and knowledge while still working at your current job. You can explore options and work for more than one hospital without a permanent commitment. Per Diem nurses perform any nursing function, usually substituting for staff nurses or supplementing short-term increases in staffing needs. RNs generally average $1,056 per week ($4,574 monthly), with the pay varying widely by credentials, experience, specialty, location, surges in healthcare needs, and many other factors. Needs come as needed—an excellent opportunity for some extra cash.
At ESP Personnel, we work with you to balance your employment with your life outside of work so you can be at your best in delivering high-quality, compassionate care. We work to create relationships and work opportunities that allow you to have a better level of control over when and where you work. And we work hard to ensure we secure top-paying per diem jobs for our nursing personnel.
Why an RN needs to Do Your Research
Per Diem, nursing is a great way to explore a new specialty before committing. You can pick up a few shifts and decide if it's something you'd want to pursue full-time. Knowing you've done your research ensures per diem nursing is the right move for you. With so many flexible options, you might not want to choose the first place that comes along. It's essential to do some research into what each area has to offer and decide for yourself which one will be the best fit.
If you are looking for a new flexible offer this year, here are some of the top places in Illinois perfect for per diem nurses!
The Top Per Diem Nursing Jobs in Illinois
Illinois is one of the most highly diverse states in the Midwest. Illinois is a vibrant community with excellent facilities in nearby areas offering great per diem opportunities. Here are some of the best places in Illinois for per diem nurses: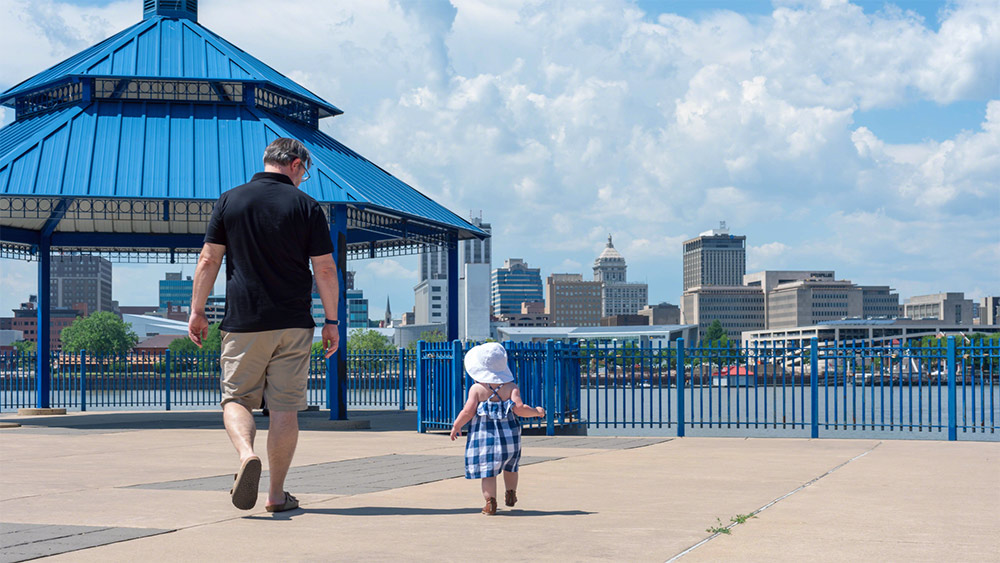 Peoria, IL
Located on the Illinois River, Peoria has multiple attractions such as museums, the Peoria Zoo, Luthy Botanical Garden, and more! Perfect for you and your family.
Springfield, IL
Springfield is the capital of Illinois. This city attracts tourists year-round for festivals and events. Springfield is full of history while maintaining a healthy business environment, making it an excellent opportunity for per diem nursing. Make a pit stop and visit Lincoln's home! Lincoln's Home Nation Historic Site. Tour this national treasure!
Chicago, IL
Chicago is the third-largest city in the United States. Chicago offers a world-class urban experience, with great dining, shopping, art, architecture, sports, theater, music, and more! Don't forget to visit the iconic urban skyline! If you love beaches and the beachfront, this place might be for you! Chicago Observation Deck. Spend your day 1,000ft above Chicago to experience the best views.
Mattoon, IL
Mattoon has plenty to offer, whether you are here every day or just one. This community enjoys recreation, festivities, parks, lakes, restaurants, and many other assets! In addition, positive job growth makes this an excellent city for Per Diem opportunities.
What You Should Know Before Taking a Per Diem Nursing Job
If you're considering taking a per diem nursing job in Illinois, there are several things you need to know.
The weather in Illinois is cloudy all year round. Usually, the summers are long, warm, and humid. However, the winters are freezing, snowy and windy. Considering the cold winters, having a flexible schedule like per diem nursing is perfect for traveling to neighboring states and escaping the cold.
Secondly, if you consider the cost of living, your lifestyle, and any responsibilities, you will want to make sure you understand your complete compensation package and meet all your needs.
Requirements for Per Diem Nursing in Illinois
The requirements for working as a per diem nurse in Illinois may seem daunting. We're here to help direct you to what you need to do to get your requirements squared away.
License Requirements
Unrestricted RN, LPN, RT, CNA license
MORE: https://www.nursinglicensure.org/state/nursing-license-illinois/
Certification Requirements
Nursing Experience
Minimum 1-year practical experience highly recommended and sought. Assignments will have different experience requirements depending upon the facility, unit specialty, and other factors.
Obtaining a Per Diem Nurse License in Illinois
Getting your nursing license in Illinois will generally take around 2-4 weeks to receive all required documents. Renewal of your license occurs every two years.
Many nurses choose to pursue a temporary license that would extend beyond the emergency authorization.
MORE: https://idfpr.com/COVID-19%20HC.asp
Per Diem Nurse Salary – How Much Does a Per Diem RN Make?
If you've ever asked yourself if per diem nursing is worth it? Absolutely! The great thing about per diem is the freedom it comes with it. A per diem nurse can make up to $54,000 per year and work in different environments like hospitals, schools, and research labs. Are you a nurse that wants to earn extra income? If you said yes, per diem nursing could be right for you! I
Illinois has had a significant increase in COVID-19 hospitalizations. As a result, per diem nurses are in high demand.
With COVID-19, Per Diem Nurses are in High Demand
Facilities have long relied on per diem nurses to fill gaps in staffing. However, with virtually every part of the country experiencing a wave, the competition for the finite number of available nurses is becoming more intense. To help fill the gap, hospitals offer signing bonuses, incentives, and unique programs for graduating students who face constant changes, a never-ending learning curve, and wide-open eyes.
Covid-19 hospitalizations are once again rising in the United States. Six stand out among the 30-plus states that have seen increases in Covid-19 hospitalizations over the last two weeks. Illinois, Michigan, Ohio, Indiana, Pennsylvania, and New York have accounted for most of the country's increase in hospital beds filled.
Conclusion
If you're looking to pick up extra shifts and enjoy the benefits of per diem nursing, it's essential to do your research. Our list of the top per diem nursing jobs in Illinois will give you an idea of what is available, where you can go, and what you should know.
Nursing is a rewarding career. Unfortunately, COVID-19 has created an even higher demand in a field experiencing staffing shortages. Let us help you find the most personally and professionally fulfilling opportunities to expand your experience while enjoying your time in Illinois.